"Blazer" - a drink that just makes you "ignite"
"Blazer" - a drink with a taste of the past
"Blazer" - a drink from the XIX century, which does not age to this day. What attracts this cocktail to their fans? What is his story? Who is the creator? Let's see.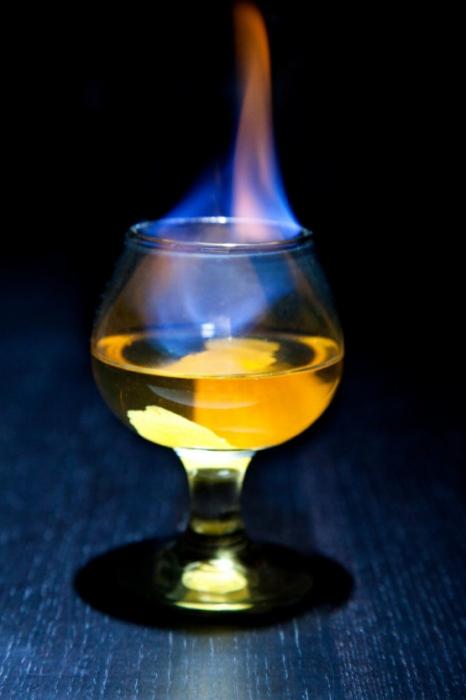 The professor who created the "Blazer" - a cocktail of "blue" color
If you have ever heard of such a book as Jerry Thomas's Bartender's Handbook, then you probably also know who made the Blazer. It was he, the very Mr. Thomas, nicknamed Professor - the pioneer among those who today stand at the bar, beautifully serves drinks and (in fact) is engaged in creativity. This man was the creator of such a drink as a cocktail "Blazer", a master of bar craft and just an American gentleman. Thanks to all this, he managed to take his place in history. Only 70 milliliters of bourbon (brandy), as much hot water and one teaspoon of "white death" - sugar - that's the whole recipe."Blazer" - a drink that, by the way, has another feature - it is set on fire. Perhaps that is why he gained such popularity, and besides, in quite wide circles. For this, you can also say a special "thank you" to one gold digger, who asked for "something stronger" when I went to the Eldorado bar, where the Professor worked at that time. Actually, this is how the eminent "Blue Blazer" - "Blazer" was born, a drink that became a legend.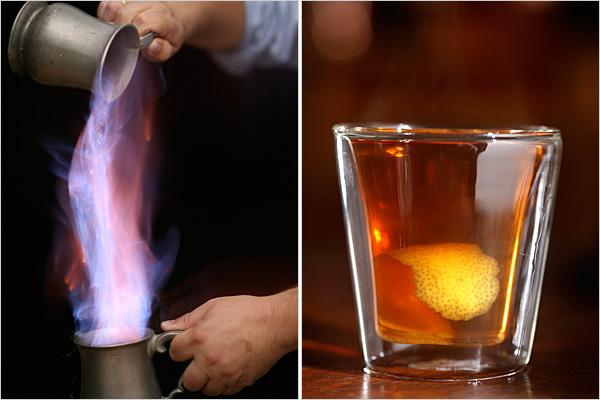 Continuation of a story
This was not the end. Cooking a Jerry Thomas cocktail was a real show. And indeed: not only was this promoted by special lighting in the bar, but the flame that set the alcohol on fire was blue, so everything looked doubly spectacular and amazing. On any holidays with the Professor this was the main event. In the end, the rumor about the miracle bartender spread almost throughout North America, after which his Blazer, a blue flame drink, was tested by the US President Mr. Grant, ordering two servings of the cocktail and having treated Jerry with a very expensive cigar. Also, the creation of the Professor was often poured into cold visitors when it was extremely cold: the cocktail contains components that warm and eliminate the symptoms of various colds.In particular, the drink well helps to deal with a runny nose, cough, pain and sore throat - the standard harbingers of a cold.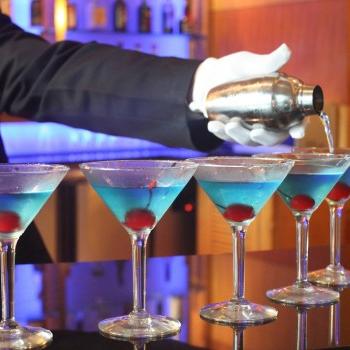 Variations of a wonderful cocktail
There is also a blue one — an original one — and a fruit blazer, and many more of the most varied versions of this drink that were created after Jerry Thomas. One of them includes components such as whiskey, boiling water (50 milliliters each), honey, and freshly squeezed lemon juice. A fruit - a modern version, by the way - consists of liqueurs "Cinnamon" (20 milliliters), "Southern comfort" (the same), "Amaretto" (1 ml), 60 grams of green apple, 5 grams of orange and the same grams lemon. It is also set on fire, like all existing versions of a cocktail, for which it suffices to use the most ordinary lighter or matches.
Related news
A blazer - a drink that makes you ignite image, picture, imagery