Calculate caloric content: carrots - a dietary product?
Everyone knows that carrots are a source of vitamin A and surpass other vegetables and fruits in its content. It is used for cooking first and second courses, salads, desserts and provides low calorie dishes.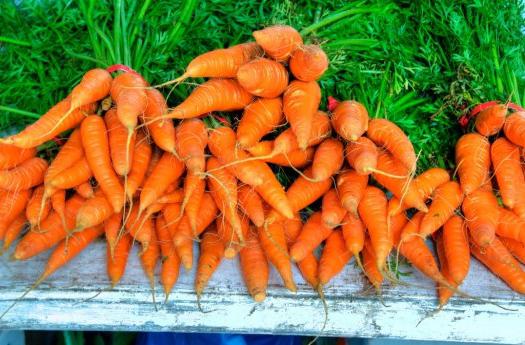 Carrots cooked in different ways, has a different content of kcal, and the energy value of the product is lowest in boiled.
Briefly about the benefits of carrots
In addition to the high content of carotene, this root crop is rich in vitamins C, E, B, D, therefore carrot juice, whose caloric content is only 35 kcal per 100 grams of drink, can be considered a useful dietary product. Carrots contain a lot of manganese, iron, potassium and calcium, and these microelements, as is well known, regulate blood formation and metabolism in the body, as well as affect cardiovascular and nervous activity. And in its composition there are essential oils that have a tonic and relaxing effect.Root seed oil is used for gastrointestinal diseases, for the treatment of arthritis and rheumatism, it is indicated for gout and jaundice. In addition, carrot oil has a strong sedative property, relieves tension and stress, regulates the production of female hormones and has a calming effect during critical days. These are the beneficial properties that the vegetable familiar to everyone has since childhood - the usual carrot. Calorie content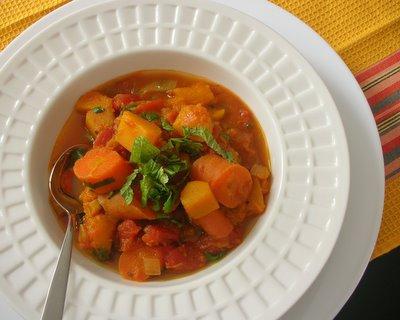 carrots in combination with its unsurpassed beneficial properties made the vegetable indispensable in various diets, as well as a means for the treatment and prevention of many diseases.
Carrots on our table
Carrots contain a large amount of vitamin A, but since it belongs to fat-soluble vitamins, it is necessary to prepare it for a more complete absorption of carotene using oil. Therefore, if you are worried about excess weight, and you evaluate all the products, first of all, looking at their caloric content, the carrots on your table should be raw without additives.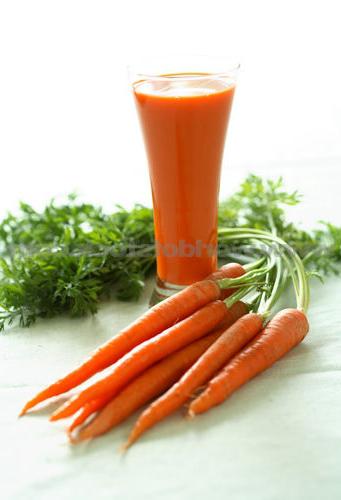 Carrot juice, carrot salad with nuts, dressed with lemon juice, salad with grated carrots and fresh cabbage, carrots with pumpkin are perfect for dietetic food.But if you pursue a goal in the form of feeding the body with a full-fledged vitamin-mineral complex, then you should forget about the caloric content: in this case, the carrots need to be filled with sour cream or butter, and cook it with vegetable or animal fats. Grated carrot salad with sugar and sour cream, carrot soufflé, carrot and cottage cheese casserole, carrot cutlets - all these dishes contain vitamin A in an easily digestible form.
Does carrot have contraindications?
A raw or steamed vegetable has a low calorie content: carrots can be used as a side dish in the diet menu. But in its raw form it is contraindicated in diseases of the intestine, in particular, in duodenal ulcer and stomach ulcer. With excessive enthusiasm for the carrot diet, signs of carotene overload can appear: the skin of the palms of the hands acquires a yellowish tint, which indicates that the liver does not have time to process and remove excess vitamin A from the body.
Related news
Calculate caloric content: carrots - a dietary product image, picture, imagery