Choux dough in different ways
Chebureks - a popular food, not for nothing that they fry literally at every corner and hardly cope. This dish is not Russian, but rather Mongolian, Asian. But our housewives could give odds to the inventors of the recipe.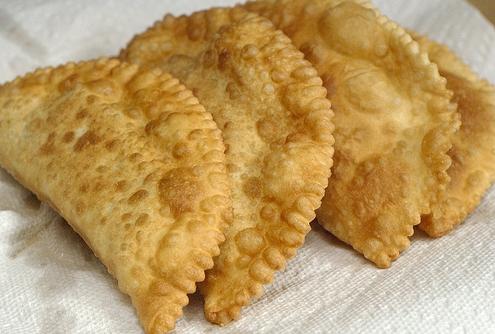 Now the dough is made with butter, with eggs, with vodka, on sour cream, on milk, on mineral water ... Wow! It all began with flour, water and salt. And no one brewed him. Cheburek brewing dough recipe is one of those that have only improved over time. What a variety! How many housewives, so many methods. And honestly, each is good in its own way. And all because it is not difficult to make a choux pastry, its preparation is elementary and there remains the widest field for experiments. What tricks the inventors never use!
Choux Puddles: Recipe One
We will need to test: One and a half cups of mineral carbonated water, four cups of flour, a spoonful of salt and sugar, half a cup of vegetable oil or any other fat.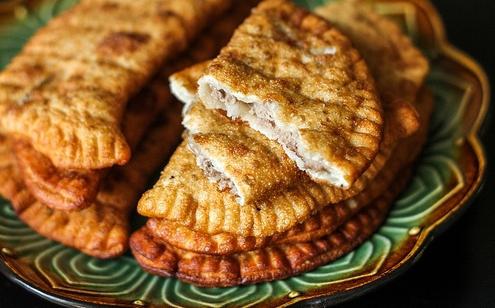 How to do it
Vegetable oil is heated to boiling.From the water, half of the flour and salt, knead the doughy consistency of the dough, pour boiling oil into it a little bit of the dough, kneading constantly and intensively. When the oil enters the mass completely, pour the rest of the flour and bring to a flexible state. Then cover the dough and let cool for half an hour. Then everything is as usual: roll out thinly, stuff it, fry in deep fat.
Choux Puddles: Recipe Two
We will need to test: one and a half glasses of water, an egg, four glasses of flour, two tablespoons of refined vegetable oil, a half spoonful of salt and a spoon of vodka.
How to do it
Boil water, oil and salt, add an incomplete cup of flour, stirring quickly. Cool slightly. Mix raw egg and vodka. Add the rest of the flour and blend until conditioned. This test needs to lie for at least an hour, but the night is better. And then roll out and cook pasties. One of the most successful recipes: the dough is not torn, it is bubbly, soft, crunchy.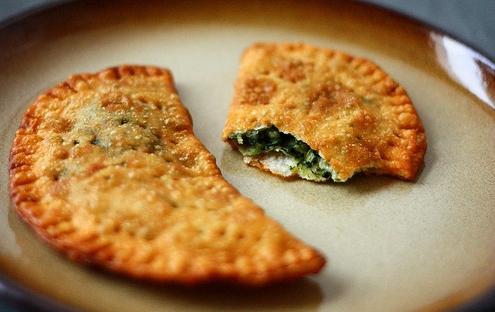 Choux dough without eggs
We will need to test: one and a half glasses of water, four glasses of flour, a spoonful of salt and sugar, a spoon of lard (pork fat of melted milk).
How to do it
Mix flour, salt, lard and sugar with flour, rubbing the mixture with your fingers. Then boil this mass with boiling water and mix first with a spatula, then with your hands. Keep the dough in the fridge for an hour, and you can already roll out pasties. Pork fat can be heated from lard on a small fire. Remove the greaves, cool the fat and continue to flow through the text.
Choux dough - all from egg shells
We will need to test: four eggs (one of which is not broken, but release the contents through a small hole to use the shell as a measuring cup), eight shells of water, shell of refined oil, one hundred grams of vodka, salt to taste, flour - how much will it take so that the dough does not cool, but no longer sticking to hands.
How to do it
Mix eggs with water and salt, add butter, vodka and flour. Knead the dough thoroughly so that the flour combines well with all other ingredients. Leave for two hours in the fridge, and you can proceed directly to the pasties.
Related news
Choux dough in different ways image, picture, imagery