Eosinophils are elevated in a child: how to understand the cause
Any deviation from the norm in the results of a blood test in a child causes considerable concern to the parents. This is not in vain, because the change in various indicators indicates failures in the body that need to be addressed. And only the diagnostics carried out in time allows to reveal many diseases and begin treatment. That is why children's doctors recommend at least once a year to donate blood for a general analysis in order to know for sure that everything is in order with the baby. The results must be shown to the pediatrician, who may see even minor deviations. After all, if almost all parents know what a change in the number of leukocytes or ESR indicates, then what is indicated by the increased content of eosinophils (EOS) is usually asked from doctors.
Reasons for changes in indicators
When conducting a general analysis, the blood leukocyte formula is determined: as a percentage, the ratio of the number of neutrophils, eosinophils, basophils, monocytes, lymphocytes to the total number of leukocytes is calculated.If the figures differ from the norm, then this may indicate diseases occurring in the body: from the usual infectious to oncological.
Everyone needs to know that it is the eosinophils that are involved in the processes of cleansing the body: they rid it of various toxic substances, parasites, and take part in the fight against cancer cells. Eosinophils can be elevated in a child with allergic, parasitic, rheumatic, and infectious diseases, hematopoietic disorders, and cancers. If a child or an adult has bronchial asthma, food or drug allergies, a reaction to pollen, atopic dermatitis, then it will appear on the leukocyte formula. Among the infectious diseases in which there are eosinophils raised in a child, most often there are tuberculosis, scarlet fever, mononucleosis. In addition, an increase in the number of this type of leukocytes can also occur when infected with giardiasis, enterobiasis, ascariasis, echinococcosis, opisthorchiasis.
EOS norms in blood
For each age, its own eosinophil rate is determined. If for children from 6 years and adults it is in the range from 1 to 5%, then for children from 1 to 2 years old, an increase up to 7% is acceptable. At this age, it is not considered that there was an increase in eosinophils in the blood.Also, it will be considered normal to increase them up to 6% in newborn babies up to 2 weeks of age and in children from 2 to 5 years. No less scary and a decrease in their number - this may be at the beginning of the inflammatory process, indicating purulent lesions, sepsis or intoxication with heavy metals.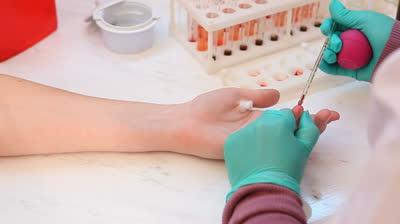 Is there a reason for panic?
Having received the results of tests in which eosinophils are elevated in a child, be sure to consult your doctor. After all, these blood cells provide immunity, they fight pathogenic agents on the mucous membranes of the oral cavity, respiratory and urinary tract, in the intestine. If eosinophils are elevated in a child, then their number can be changed only in one way - it is necessary to identify the reason for the increase in their number and eliminate it. It is necessary to check whether the child has worms, allergies, infectious diseases or problems with blood formation.
Related news
Eosinophils are elevated in a child: how to understand the cause image, picture, imagery