How long is the perinatal period?
When does it begin?
The development of the baby is divided by doctors for several periods of different lengths. Some of them are also broken up into smaller pieces or intersect. The perinatal period is considered one of the most important, since it is at this time that a crucial moment in development occurs - birth. For a long time, it was considered to be that it lasts from the 28th week of pregnancy to the 7th day of the life of the newborn. In recent years, when it became possible to care for babies born with a body weight of 500 grams, the perinatal period has shifted - now it starts at 22-23 weeks. It also includes the late fetal, intrapartum, during which childbirth occurs, and neonatal subperiods. This important stage of development is carefully observed by doctors, soon after it began, most women go on maternity leave. Begins waiting for childbirth. Why is the perinatal period of development so important, because at this time the baby is already fully formed and only growing? In fact, this is one of the most important stages, which should not be allowed to take its course.
Perinatal period - value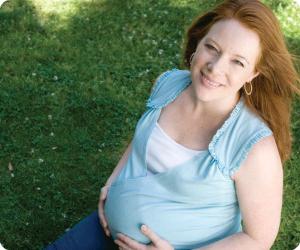 From 22-23 weeks the intensive growth and weight gain of the fetus continues. Perinatal development is extremely important for the baby, at this time he is preparing for his birth. The visits to the obstetrician-gynecologist are increasing, the expectant mother passes urine for analysis every week, regularly undergoes cardiotocography, and, if necessary, ultrasound and dopplerography. Why is such a fuss, because childbirth is not too soon, it remains only to wait. But the fact is that it is the perinatal period that accounts for a significant proportion of infant mortality, and the tragedy can occur both before and during childbirth, and after it. The fact is that at this time gestosis can develop, which is dangerous for the baby's suffering from lack of oxygen, it will be worse to gain weight and grow poorly, which can affect its health during and after birth. This condition is also dangerous for the mother, so you need to monitor pressure, swelling and monitor urine analysis on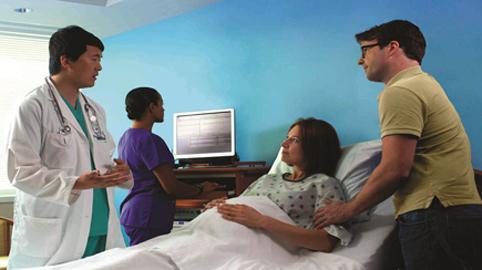 presence of protein. With the rapid progression of preeclampsia, it can even be fatal. Another cause of death of babies - intrauterine infection. It can be diagnosed using water sampling or spectrophotometry.
During and after birth
The topic of birth injuries, which sometimes occur even in modern times, when the development of medicine has reached the highest level, is notorious. In order to reduce the risk of such problems, all expectant mothers need to know how the birth process goes, how to behave properly,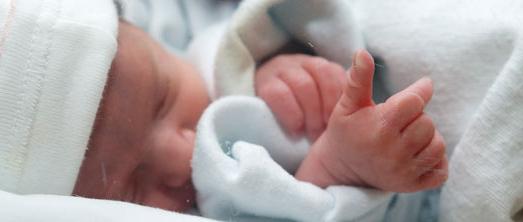 when and how to push. All this can be learned, for example, by attending special courses for expectant parents. Thus, it is possible to reduce the risk of complications during late pregnancy and childbirth. The future mother at this time needs rest, adequate and proper nutrition, as well as the absence of harmful factors: smoking, stress, alcohol, drugs and medicines, except those recommended by the doctor. And if pregnancy and childbirth went well, probably, there will be no unforeseen health problems in the future.
Related news
How long is the perinatal period image, picture, imagery