How to cook minced meat patties - a simple and affordable recipe
Before making mincemeat patties, you should purchase pork pulp without fatty layers. Fat meat for this dish is not suitable, as it is prepared by roasting with a lot of vegetable oil. It should be noted that most often cutlets are served for dinner along with a side dish of vegetables or cereals.
Pork Minced Meat Recipes: Needede ingredients for five servings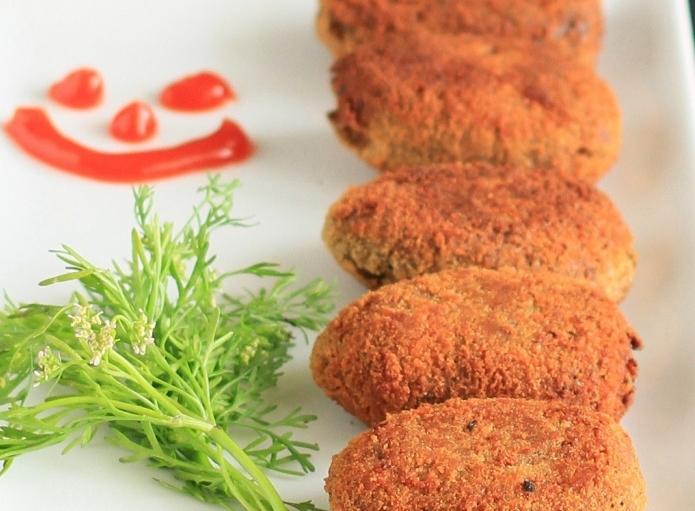 lean pork without fatty layers - one kilogram;
bread crumb (preferably rye) - 150 grams;
onions - four medium heads;
milk - half faceted glass;
leek - one big bunch;
egg - one piece;
pepper - to taste;
carrots - two small pieces;
lemon - half;
salt - one dessert spoon;
breadcrumbs - four large spoons;
sunflower oil - half a faceted glass (for roasting meatballs);
Greens - for decoration and taste.
How to make minced meat patties: preparing basic ingredients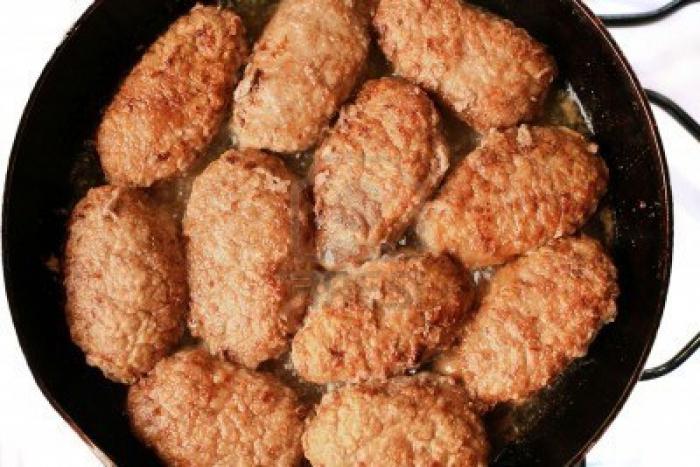 To get a tasty and juicy dish, it is recommended to purchase only fresh pork pulp. It should be well washed in warm water, remove all unnecessary streaks, and then, cut into large pieces, scroll through a meat grinder. After that, it is necessary to clean the four medium onion heads from the husk and chop them up using a blender. It also requires finely chop the greens and leeks. In order to cutlets turned out nourishing, it is recommended to add carrots to them. Vegetable should be washed, remove the skin from it and rub on a coarse grater. After all the main ingredients are ready, they must be mixed in one container, adding pepper, one beaten egg, salt and bread crumb, pre-soaked in half a glass of milk. Mince you need to mix well with your hands, and then sprinkle with freshly squeezed juice from half a lemon.
How to make minced meat patties: forming a dish
Due to the fact that the meat for such a dish was purchased low-fat, during roasting meatballs, they will not be greatly reduced. That is why they should be made of a size that you plan to serve.To make beautiful and even cutlets, you need to take two large spoons of minced meat and roll a ball about seven centimeters in diameter from it. After that, the meat should be a little flatten and roll on both sides in breadcrumbs. By analogy, you want to make all the other burgers.
How to make minced meat patties: roasting in a pan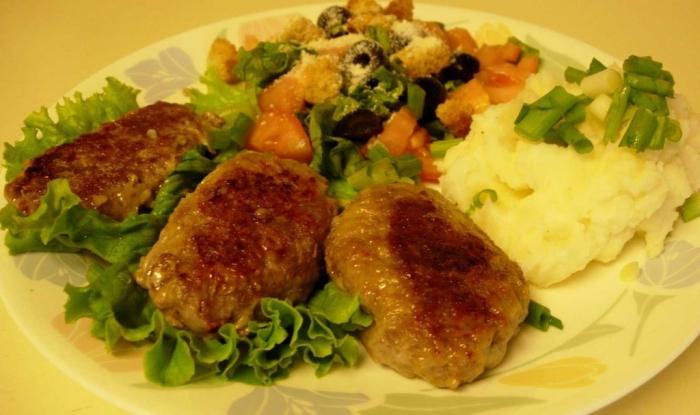 To prepare this dish, it is desirable to use a deep frying pan. In a heated dish, you need to pour enough sunflower oil and carefully put a few cutlets there. After one side of the mince is lightly browned, the dish should be flipped with a spatula. When all the cutlets are fried, it is advisable to place them for fifteen minutes in a preheated oven. There they will bake well, and excess oil will completely drain on the sheet.
Minced meat patties with potatoes: the right serving to the table
Serve fried patties should be with potatoes and fresh vegetables. It is recommended to sprinkle the dish with chopped greens and sprinkle with tomato sauce.
Related news
How to cook minced meat patties - a simple and affordable recipe image, picture, imagery