How to increase hemoglobin in pregnancy and prevent anemia
During childbirth, the woman's body is completely rebuilt, it needs two times more nutrients, the baby grows and needs oxygen.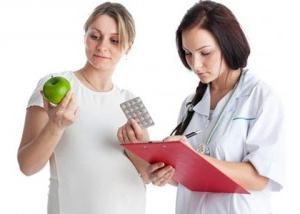 For its delivery from the organs to the tissues, hemoglobin is responsible, the content of which in the blood is very important to maintain in the norm, this is especially important for a period of 20 to 28 weeks. Unfortunately, the blood test is not always perfect, so the question of how to increase hemoglobin during pregnancy is given to almost every expectant mother. And rightly so, because hemoglobin deficiency can lead to very serious complications and adversely affect the development of the fetus.
Reasons to see a doctor
Unconditional causes for seeking medical help are such manifestations as unnatural skin pallor, bluish lip color, rapid heartbeat, shortness of breath with slight exertion.Dizziness, tinnitus, and changes in eating behavior are often attributed to toxicosis, but such symptoms may indicate an anemia that has begun - one of the consequences of hemoglobin deficiency in the blood. The diagnosis should be confirmed or deleted as soon as possible. Only a doctor can do this, he will tell you how to increase hemoglobin in pregnancy, if the need arises.
How to prevent hemoglobin deficiency?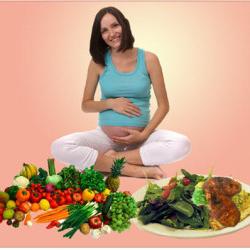 The best way to prevent hemoglobin deficiency is a balanced diet. The use of vitamin therapy is welcome, but only in consultation with your doctor. Products that increase hemoglobin during pregnancy are primarily foods rich in iron and vitamin C, which are found in excess in beef liver, kidneys and tongue, as well as in chocolate, legumes, buckwheat, chicken eggs and rabbit meat. Apricots, lemons, pumpkins, eggplants and cherries, despite their obvious usefulness, on the contrary, have a very low iron content and do not contribute to an increase in hemoglobin. Fans of tea and coffee will have to temporarily limit themselves to their favorite drinks, since the presence of tianin and caffeine in them impede the normal absorption of iron.Asking how to increase hemoglobin during pregnancy, expectant mothers learn about the benefits of pomegranate juice and often begin to drink it in unlimited quantities. Indeed, pomegranate is an inexhaustible source of iron, but its excessive use in any form is fraught with constipation, which is no less dangerous than anemia.
Medical methods to increase hemoglobin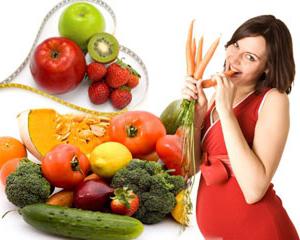 Increase of hemoglobin during pregnancy is possible in a medical way. Usually, doctors use iron-containing drugs that do not adversely affect the development of the future baby. The most popular and effective of them is considered the drug "Ferro-folgamma", containing, in addition to iron, also such useful substances as vitamin B12, ascorbic and folic acid. The drug is available only by prescription, which excludes the possibility of its independent use. Pregnancy is the most crucial period in a woman's life, so a doctor should answer all questions concerning the health of the future mother and baby. And the question of how to increase hemoglobin during pregnancy is no exception.
Related news
How to increase hemoglobin in pregnancy and prevent anemia image, picture, imagery