How to salt mackerel at home? Several recipes
In winter, I especially want to pamper myself with something tasty and fishy. A great option would be salted mackerel, but not purchased, and its own salting. Such fish will have a special taste, because it was salted at home with natural ingredients and without preservatives.
How to salt mackerel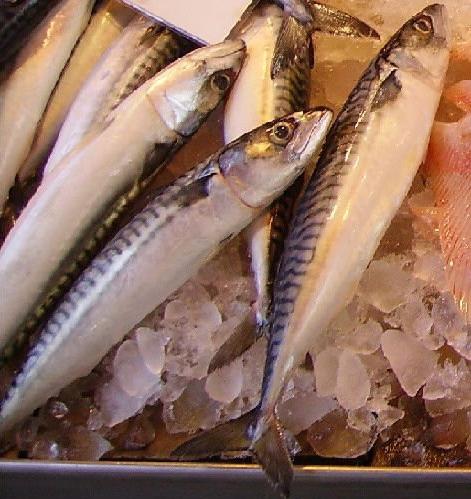 For cooking use fresh or frozen carcass. Fresh fish may not be cleaned, so before you begin the process, you must gut it, cut off the head and fins. Some recipes require the removal of the ridge, so be patient.
Recipe 1
So, in order to salt the mackerel, you need to take two halves of the fish and cut them into slices (this way it will quickly absorb all the flavors). In a convenient container you need to mix a large spoonful of coarse salt and a half teaspoon of sugar, rub the pieces with the mixture.Put the fish in a glass or metal container or container, top lay out a few leaves of laurel. Capacity close and send in a cold or cool place for three hours to insist. After a specified time, pour the fish juice and put the container in the refrigerator at night or day. Mackerel is ready, it remains to wipe it from salt and sprinkle a little pepper.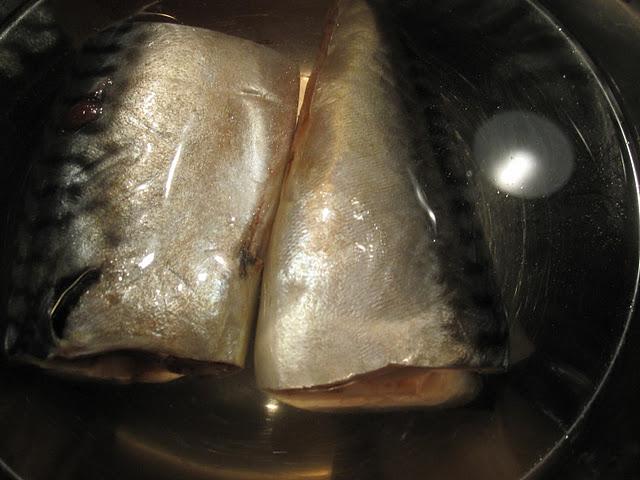 Recipe 2
How to salt mackerel? Very simple: cook the marinade and put fish in it. In a deep pan you need to pour five tablespoons of salt, three tablespoons of sugar, a spoon of mustard powder and put a few leaves of laurel. Be sure to add a few cloves and two tablespoons of oil, then pour in a liter of water. The liquid must be boiled and then cooled. Put the fish in the marinade and cover with a plate with a load (a liter bottle of water will do). Periodically, the carcass must be turned over, while it should be in a cold place. The process lasts two to three days, depending on the size and fat content of the fish.
Recipe 3
Here is another answer to the question of how to salt mackerel at home. Two fish should be cut into several pieces (large) and lay belly up.Then rub with vegetable oil and spices (for example, mustard, coriander, cloves and black pepper). Now you need to cook the marinade, which consists of one and a half liters of water, three tablespoons of salt and one - sugar. Boil the liquid and cool. Pour it fish, put the capacity for two days in the fridge.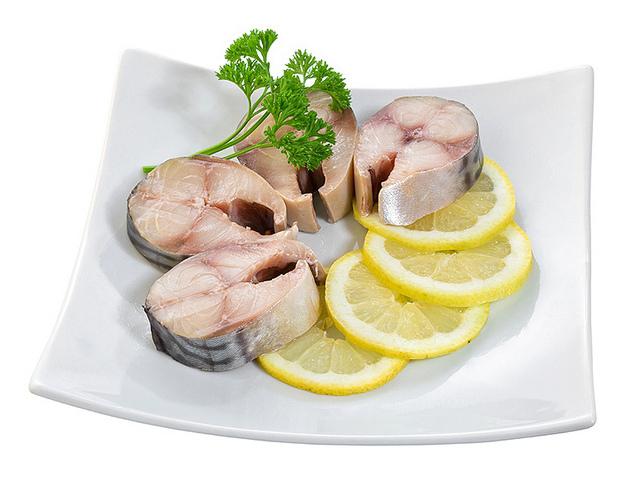 Recipe 4
Answering the question of how to salt mackerel, consider another way to salting. Fish must be cleaned and cut into portions, which must be put in a jar. Now we have to cook the marinade. Pour water (5 glasses) into the pot, add four spoons of tea leaves and salt, two spoons of sugar and boil the liquid. Next, drain it, cool and pour four spoons of liquid smoke. Pour marinade fish and store in the refrigerator for three days. During this time, the jar must be periodically shaken so that the pieces are well marinated.
Afterword
Of course, these are not all recipes that tell how to salt mackerel. Each housewife adapts one of the ways to suit your tastes, however, in order to find it, you need to experiment and try.
Related news
How to salt the mackerel at home A few recipes image, picture, imagery