Lump in the anus - phlebothrombosis of the perianal zone (hemorrhoids)
A bump in the anus - a rather delicate topic
Not everyone will decide to come to the doctor with such a problem. And in vain. Lack of treatment leads to aggravation of the disease. Believe me, there are quite a lot of people with such a problem as a lump in the anus, first of all those who, by virtue of their profession, have to sit for a long time, or those who have a sedentary lifestyle.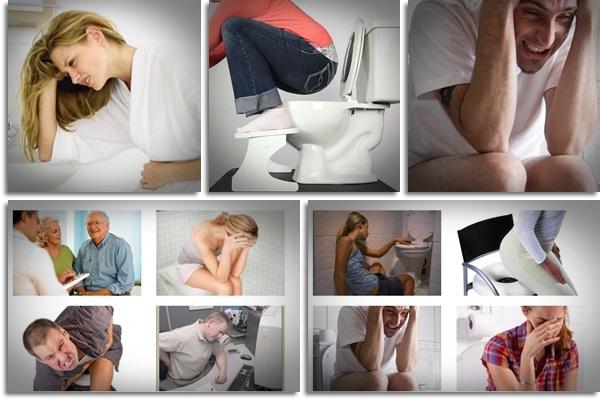 Disease progression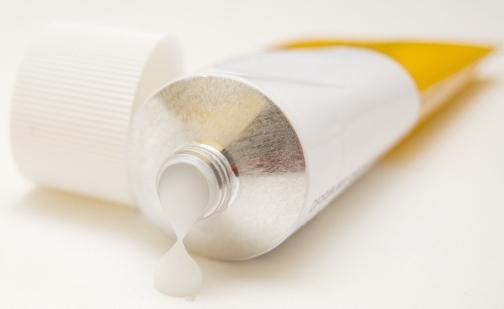 The disease can begin in different ways. Someone this period is delayed, manifesting periodically in a stool with blood, someone comes completely "unexpectedly": when a person wakes up in the morning, he suddenly feels inexplicable discomfort, pain, and burning around the anus. As they say, neither lie down, nor crouch, nor go to the toilet. Then it turns out that the reason for such a terrible discomfort is a lump on the anus or hemorrhoids, referred to by doctors as "phlebothrombosis of the perianal zone."Hemorrhoids can occur in a seemingly perfectly healthy person, and the age here is almost irrelevant. A lump in the anus (or several cones at once) can appear due to constipation (or diarrhea), after anal sex, during long periods of standing (or prolonged sitting), overeating, weightlifting, hypothermia, after pregnancy, etc. The disease manifests itself as mentioned above, in the form of dense, rather painful nodes at the anus (sometimes inside). They can be single, and can be located on a circle or circularly. Touching them causes even more pain. Its cause is a blood clot that stretches tissue. A burst vessel in the anus area collects blood clots around itself, which soon become inflamed. Bleeding, edema, tissue necrosis are possible. Complaints of patients describe this phenomenon as swelling, painful lump in the anus, loss of nodes. Thrombosis pain is severe, pronounced (the absence of pain is extremely rare). Seal sizes are different. Pain is especially strong in the first days of exacerbation, then the bump in the anus becomes softer, the pain subsides.After a month (on average), a soft "tail" remains at the site of inflammation, which is already absolutely painless, which is, in fact, an external hemorrhoid. In more complex situations, intervention of the surgeon is required.
Treatment
1. Restriction of movements (it is desirable to be more upright)
2. Diet (excluding alcohol, fatty, spicy, salty).
3. Water procedures (warm - not hot, but warm) baths for 20 minutes twice a day).
4. Warming up. The cold is effective in the first days of the disease because it reduces pain. Warming up also contributes to the early resorption of blood clots.
5. The use of drugs based on flavonoids (such as the means "Phlebodia" or similar). In acute thrombosis, suppositories are usually ineffective, but doctors sometimes advise the medicines Natalsid, Relief Advance, Ultraprokt, Proktoglivenol.
6. The use of anesthetics such as "Katedzhel" or "Emla" (in the composition - lidocaine).
7. Applications on knots (overlaying napkins, lubricated with Levomicol, Pasterizan, etc.). Birch tar works very well in this regard (applications do better at night).In the first seconds, it causes a burning sensation, but the result is worth it to suffer: not too inflamed bump in the anus after a couple of days significantly reduced in size, and after a week will disappear altogether. More "neglected" cases will require a longer time (up to 10-14 days).
8. Sometimes it is necessary to resort to thrombectomy - mechanical extraction of a blood clot (a small incision under anesthesia).
Related news
Lump in the anus - phlebothrombosis of the perianal zone (hemorrhoids) image, picture, imagery