Salad "Malibu" with smoked chicken: a recipe with photos
"Malibu" salad is an amazing dish that combines the taste of juicy tomatoes, nourishing smoked chicken, and it is cooked quickly, requires little ingredients, and is eaten almost instantly. In general, ideal for the holiday table. Salad can be prepared according to several different recipes, here are just two of the best.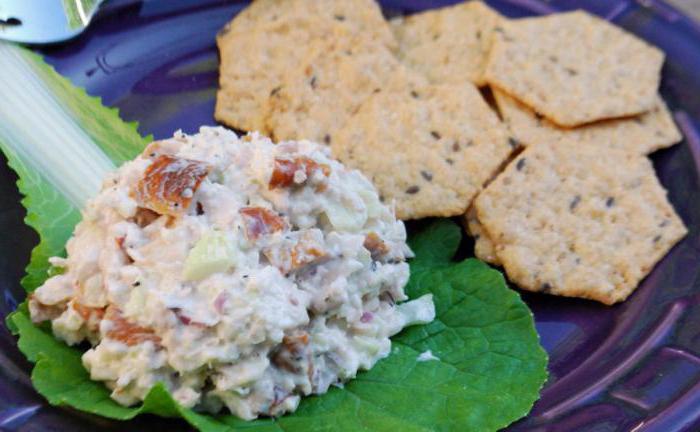 Smoked Malibu
Salad "Malibu", created by this recipe, it turns out juicy, hearty, delicious. Prepared for half an hour, looks bright on the table. Usually guests like it a lot.
Ingredients:
smoked chicken breast - 0.5 kg;
fresh cucumber - 2 pcs .;
tomatoes (better - cherry) - 2 pcs .;
soft cheese - 0.2 kg;
crackers (or "Kirieshki") - 0.2 kg (or 1 sachet);
salt and mayonnaise.
We start cooking. First you need to collect products in one place. This will greatly facilitate the cooking process, as it does not have to rush around the kitchen. Next, you need to wash the vegetables, wipe them with a paper towel and cut into cubes.
Chicken meat, peeled and skinned, divided into longitudinal small strips.All ingredients, except cheese, mix in one plate, salt. Season with one or two spoons of mayonnaise, mix. Scatter the grated cheese on top. Submit smoked chicken salad to the table.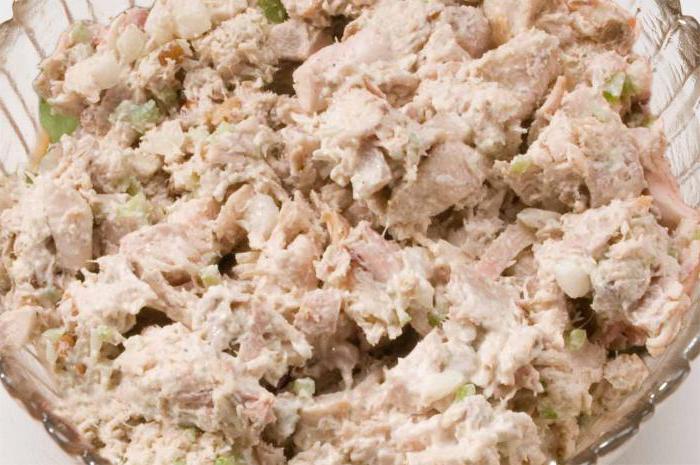 "Malibu" with Peking cabbage and smoked chicken
All lovers of original dishes should try the Malibu salad with smoked chicken and Chinese cabbage. It is incredibly delicious. So much so that eaten in one sitting. So if you were promised guests to appear suddenly, make more than one plate, but several at once. Residues will not be guaranteed!
Ingredients:
wheat long loaf - 1 pc .;
smoked chicken breast - 0.2 kg;
Chinese cabbage - 0.3 kg;
soft cheese - 0.2 kg;
large garlic - 2 cloves;
vegetable oil - 2 tbsp. spoons;
spices and mayonnaise - to taste.
Start cooking. We still collect products on the same table, put the board and the knife. Cut the dough into cubes and fry in butter until golden. The chicken should be peeled, divided into thin strips, and the cabbage should be freed from the top soiled sheets and chopped.
Chop the garlic in any convenient way - chop or skip through the garlic press.All send in a salad bowl, season with mayonnaise, season with spices and mix. Sprinkle on top with grated cheese for beauty and serve.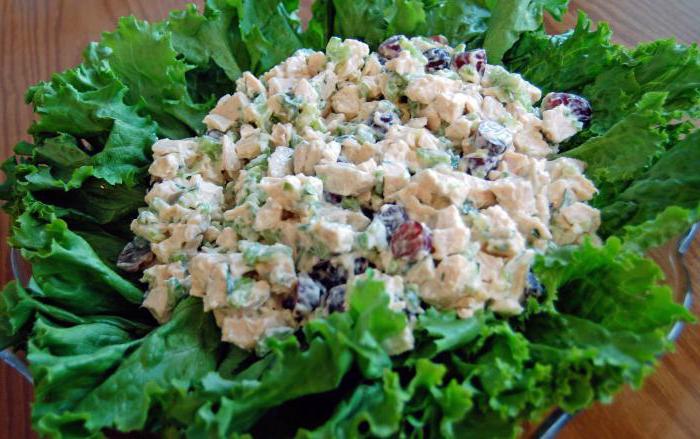 Cooking recommendations
In order for the Malibu salad to turn out to be truly refined and tasty, that is, as it should, you should follow a few rules:
To make the dish more juicy, you can put a boiled chicken leg instead of chicken breast.
The leaves of Beijing cabbage, as well as white cabbage, must first be cut into longitudinal strips, and then into cubes.
The more cheese - the better the flavor of the salad, remember this.
Tomatoes added to the salad should be dense. Due to the abundance of their juice, the salad may simply "spread".
Well, do not forget about the fact that you need to cook with love and good mood, only then any food will be successful.
Now you know the Malibu salad recipe, and not one, but two of the best. Try to create a dish for them at least first for yourself, and you will love it. Bon Appetit!
Related news
Malibu salad with smoked chicken: a recipe with photos image, picture, imagery