Oksana Grishina: biography, achievements, personal life
Oksana Grishina, who has become a champion of fitness and bodybuilding, has been involved in sports since early childhood. To this day, this woman managed to achieve incredible success in such a seemingly non-female sport. But only on bodybuilding her life is not concentrated. Between training and performances, Oksana remains a simple woman and a good wife. About life, success and training athletes will be discussed in today's article.
Bodybuilder childhood
Oksana Grishina was born in 1978. Her father is a military man, so the family often moved from town to town. At each new place, the girl had to re-adapt, look for friends, find activities and entertainment. Oksana's mother decided that her daughter would not hurt to do gymnastics, and brought her to classes when she was seven years old.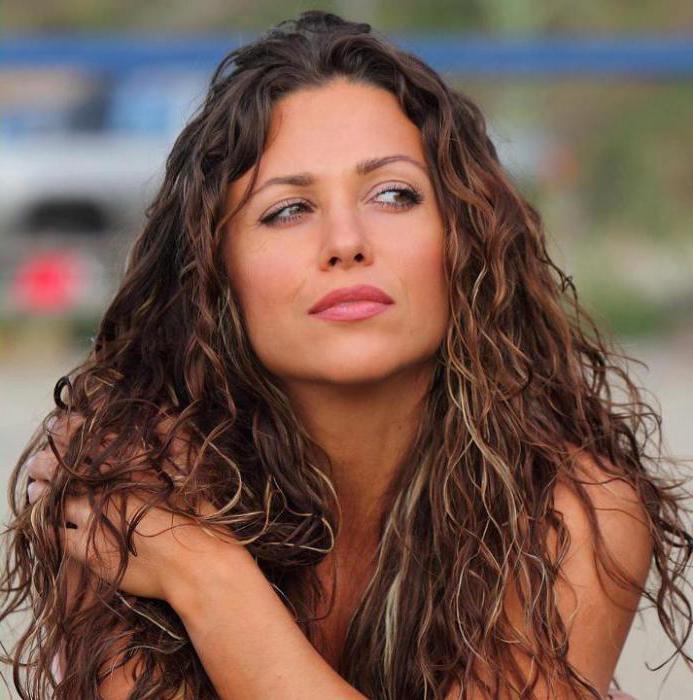 Oksana Grishina says that she practically didn't have a rest and didn't see her parents, because she was constantly engaged in schoolthen in the rhythmic gymnastics section. Each athlete traveled to each point on foot, and it took a long time to get there.
Training
Oksana liked to go in for sports so much that after receiving a school certificate she didn't stand before choosing an institute, everything was predetermined in advance. In 2000, she successfully completed her studies at the University of Culture and Sports. In her student years, Oksana Grishina worked as a choreographer for children and at the same time was able to organize her own ballet group called "Antares".
How does a girl do bodybuilding?
From the beginning of the second millennium in Kaliningrad, where the girl lived, one after another opened fitness clubs. In one of them, she began working as a trainer Oksana Grishina. Bodybuilding also gained popularity, and coaches who teach there noticed a predisposition to this sport in Oksana. They offered her to try to work in this direction, and the girl happily agreed.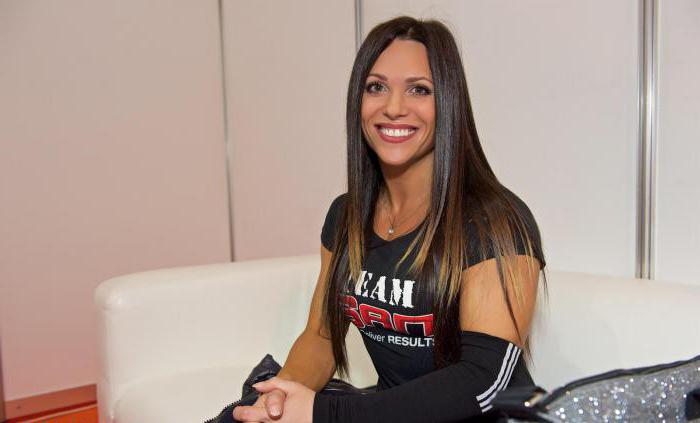 Not many people know that bodybuilding is divided into several categories: fitness, bikini, figure and physicist. Oksana Grishina began working on the first one.The category of fitness she chose because she is considered the most entertaining. In addition to femininity, the right proportions, beautiful muscles, women should have acrobatic and choreographic skills. The last ideally owned Grishina.
First successes
The debut of athletes in bodybuilding took place in 2002. She decided to test her strength and take part in the Kaliningrad Cup. Already in 2004, the girl became a master of bodybuilding sports in Russia, and a little later a master of international class. 2005 and 2006 were marked for Oksana by the fact that she was then able to achieve the title of "Best non-Olympic athlete of the year". This prompted the girl to conquer Olympia.
Oksana Grishina: Olimpia is attainable
The athlete received her professional IFBB card in 2007 and realized that she can achieve great heights. As she admitted in one of the interviews, to give up is not in her style, you should always diligently move forward, even after a series of failures. In the same 2007, Oksana for the first time took part in the prestigious Olympia competition and took the honorable seventh place. Again test their strength in this competition Grishina came in 2010 and won the fifth place. She also received it with the participation in 2011.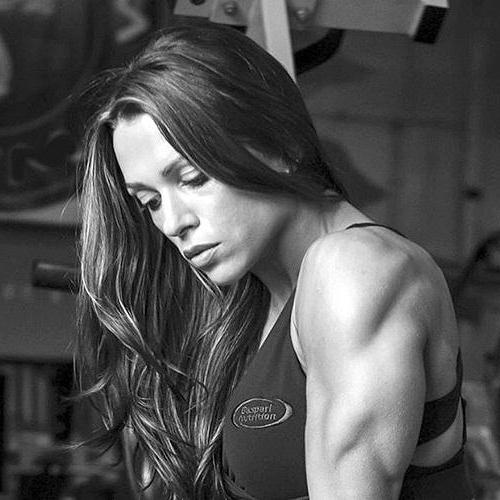 In 2012 and 2013, Oksana Grishina was already on the second step of the podium. There was only one step to victory. And she was able to get to the very top next year, becoming the first Russian participant to win in the fitness category at the 50th Olympia. She was able to take the first place in 2015, having proved her advantage. In 2014 and 2015, Oksana became a champion in the equally prestigious competition "Arnold Classic".
Oksana Grishina: training
The body of the athlete remains in shape even during off-season times. The girl does not allow herself to relax and rest. She says that it is easier to keep fit than to work incredibly hard in order to get closer to your norm. She is 1.63 meters tall and weighs 54 kilograms, and she rarely goes beyond. The photo of Oksana Grishina provided in this article confirms this. How does bodybuilding champion train? Oksana does not regret time for training, she devotes a large part of her life, she is engaged at least six times a week, four of them are power ones. Grishin's morning begins with cardio, and most often it runs along the coast of the ocean. In the late afternoon, after the third meal, the girl practices weights.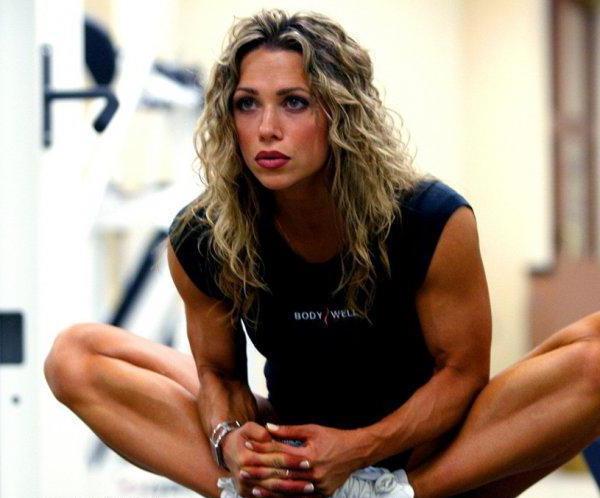 Strength exercises Grishin breaks by day.The first one works on biceps and chest, on the second - on biceps and shoulders, devotes the third day to the legs. In the evening, be sure to include cardio. Most often it is classes on a stationary bike or walking on a treadmill. In the future, according to plans, Oksana has a power load to prepare for an arbitrary program and stretching. In the light days, when there is no power training, Oksana Grishina is engaged in working out the image and new acrobatic elements of the performance. She works with music on plastic and choreography.
Personal life
Oksana's husband, Boris Ivanov, lives together with his wife in the United States, California. The girl admits that at first it was not easy for her to find a job, but now everything is just fine. She is a successful model, trainer and fitness consultant. Grishina Oksana also enjoys music, surfing and acting. She says that without these hobbies it would be difficult for her to create her unforgettable and vivid images, without which it is simply impossible to win.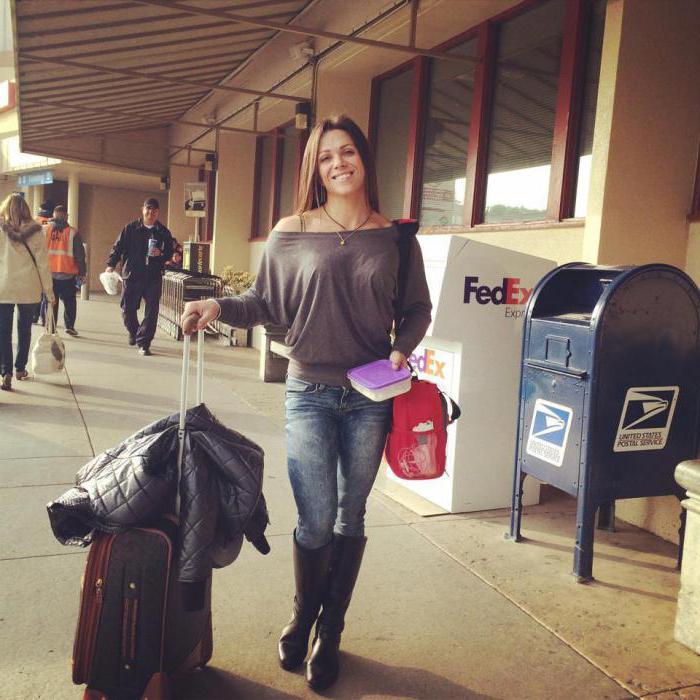 The girl is sure that to achieve the goals you need to constantly work on yourself, and in the days of laziness to force yourself to work.After all, only with developed discipline will be able to achieve incredible heights.
Related news
Oksana Grishina: biography, achievements, personal life image, picture, imagery