Tasty and healthy. Cherry compote recipe
Tasty and healthy
In the hot summer we always want to drink. This desire is quite natural. You should not give preference to soda and other chemical drinks, this not only will not help you, but also can adversely affect your health. The best option in this case would be homemade compotes. They are prepared quite easily, perfectly quench thirst and saturate the body with vitamins and nutrients.
Classic Cherry Compote
One of the most delicious is a compote of cherries. His recipe is one of the most affordable. Pure berries are placed on the bottom of pre-prepared glass cans. Do not be afraid to add too many berries, in the process of cooking the juice begins to actively stand out, and the cherry itself is reduced in volume. To make the compote tasty, as well as to displace the remaining air, syrup from sugar is added to the jar (to prepare it, water and sugar are taken in a 1: 1 ratio, the mixture is boiled for about half an hour in a thick bottom saucepan).Sterilization is carried out at a temperature of about one hundred degrees, to be exact, it is ninety-eight degrees.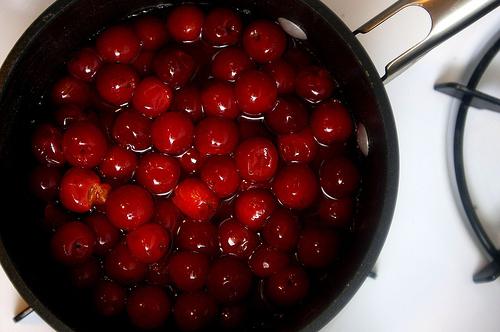 This procedure takes a quarter of an hour and is carried out to ensure that the drink was not sour. The amount of all ingredients is determined by eye.
Cherry in its own juice
Cherry compote, the recipe of which is given above, is far from being the only one. Very tasty and unusual to cook the berries in its own juice. To do this, use a peeled cherry and sugar. Per liter jar of berries it will take no more than two hundred grams. Boil the berries in sugar should be at a temperature of eighty-five degrees. By the time it will be enough to carry out the whole process twenty-five minutes.
Cherry platter
Very tasty compote of cherries, the recipe of which includes a variety of different berries. Apples, raspberries, currants and even strawberries can provide a harmonious taste. The drink is stored for a long time and can please you not only in the summer, but also in the cold months. A complex of various vitamins will increase immunity and help with colds.
Choosing a grade
In order to make a cherry compote, the recipe is not as important as the quality of the fruit.The main thing - to choose the right variety of berries. For the preparation of drinks long-term storage is usually recommended Hungarian and Sofia grade. This is due to their pleasant smell and taste, as well as the fact that they have a small bone that can be easily and quickly removed.
Sweet cherry compote
Also, in the summer period, sweet cherry compote is extremely popular, its recipe is given below. You will need the berries themselves, about a third of a liter can, sugar, about 200 grams, and a teaspoon of citric acid. All components are poured boiling water, roll up and shake a little. The main focus here is acid.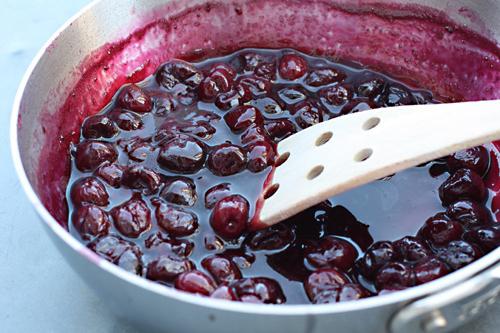 It protects the banks from the explosion and gives a special flavor to the shade.
Compote with savory taste
There are many healthy drinks options. By cooking fresh fruit compote, the recipe of which is extremely common in classic Russian cuisine, you can enjoy a unique taste. Components can be used a variety of fresh, canned and even frozen.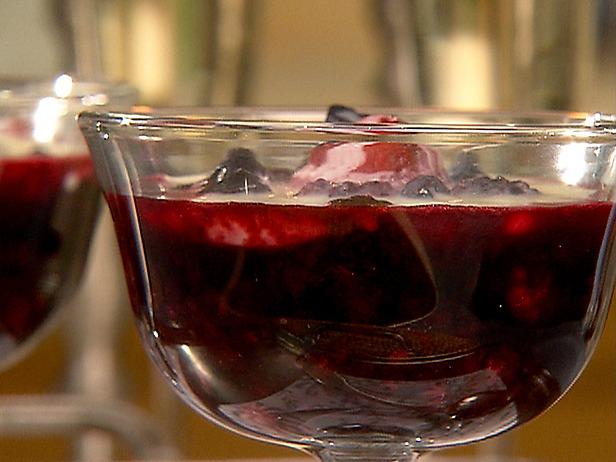 Each berry or fruit has its own cooking time and its own special secret, which will help to give the drink an indescribable taste and aroma.Wine, citrus, nuts, cinnamon or vanilla can be used as additional ingredients. The main thing is to keep balance and not to overdo it with the quantity. It is worth making a reservation, the number of berries or additional components is determined by the taste of each, there is no universal rule. To fully enjoy the compote, cool it before serving.
Related news
Tasty and healthy. Cherry compote recipe image, picture, imagery