Tips for disability
When a person is just about to register a disability, he still does not know that it is not so easy, despite the presence of the disease in the list. The state does not want to give out all pensions and is trying to reduce this amount. Therefore, it is better to know what awaits you and how to apply for a disability. It should immediately be prepared for the fact that you will meet with the lack of desire of employees to help you, but do not forget that it is their duty to issue as little evidence as possible. Therefore, we proceed immediately to the procedure.
We pass all obstacles
So how to make a disability? You have to go through several obstacles along the way. At each you will meet with the reluctance to assign you a disability group, due to savings in the state budget.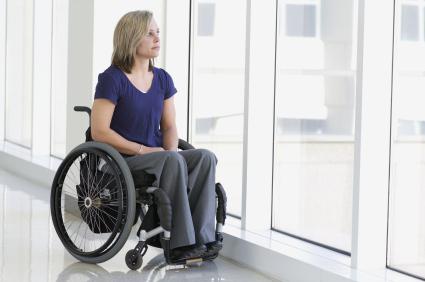 Medical institution
To go to the examination, you need to get a referral to a hospital. And it is not easy if there are no obvious defects, such as the absence of organs or limbs.And here the first problems appear - the doctors are not too happy to give out these referrals, dissuading and arguing that the examination will still refuse. At manifestation of perseverance, as a rule, they refuse already directly.
Unfortunately, there is no law obliging them to provide a refusal in writing. But they are obliged to give a certificate, thanks to which it is possible to apply to the medical and social expertise bureau independently. If you refuse to extradite her, you can go to court, declaring that the inaction of a government body or official is illegal.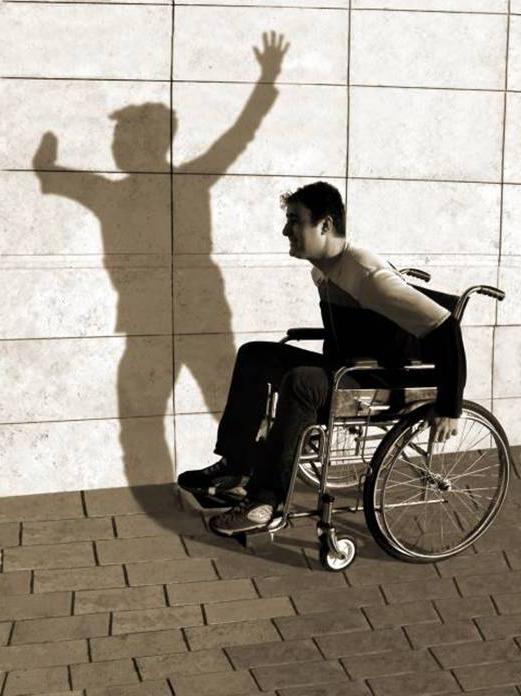 We go to the doctor
Therefore, first go to your doctor. Depending on the disease, it may be a nephrologist, neurologist, ENT, optometrist and so on. You may have to lie down in the hospital, depending on the reason for the disability. The doctor will give you a form with which you will need to undergo several specialists (as a rule, an oculist, a neurologist, an orthopedic surgeon, an ENT specialist and a surgeon). You also need to be examined: blood biochemistry, general analysis, urine, inerbioz, feces, ECG and EEG. In certain cases, you may also need ultrasound and x-rays. At the same time, remember that most of these analyzes are valid for only ten days.
Ask the doctors to write right away what you need.For example, special shoes or walkers at the orthopedist, hearing aids at the ENT and so on. All this should be recorded in your card. Ask to mention the need for annual (or more) spa treatment. When all the documents are collected, you need to contact the head physician of the clinic. After sign up for a commission.
Bureau of Medical and Social Expertise
Before you register a group of disability, you will have to contact the social assessment office. Theoretically, everything is quite simple and regulated:
The help line is less than ten minutes.
The queue for submission of documents - no more than 30 minutes, and the reception itself - up to 15.
Receipt of documents - in the queue for less than 20 minutes, issue - up to 10
After submission of documents, the examination should be carried out within a month.
Unfortunately, in fact, everything is not so simple, the queues are large, as there are many people undergoing re-examination.
To obtain a disability, at least two of three conditions must be met:
Violation of your health, persistent disorder of functions in the body, as a result of diseases or injuries.
Life restrictions - partial or complete loss of ability and ability to self-service, movement, orientation, communication, training, work activities and behavior control.
The need for social protection measures, including rehabilitation.
Collect documents
Before applying for a disability, you need to collect several documents:
referral for medical and social expertise;
copy of labor, certified;
passport, along with a photocopy (or other document that certifies the identity);
ambulatory card (it will be issued in the hospital under the signature);
characteristic (from the place of study or work);
discharge from the hospital, photocopy;
application for examination;
certificate of income from work (not always);
if necessary, an act of occupational disease or work injury (Form H1).
You can submit documents both at your place of residence and temporary stay. But only in case of registration.
Medical and social expertise
You will have to defend your rights and prove that the disease interferes with your full life. There are three people in the commission, she passes in the bureau. They establish the group of disability and the degree of restriction of work. Or refuse.
After receiving the disability, you will be given a certificate (it is better to laminate it) and an individual rehabilitation program. They need to contact the district social protection, there you will draw benefits.And how to get a disability pension, you will be prompted in the Pension Fund. There is a second option.
If you are denied recognition of a disability, you can appeal the decision of the commission. To do this, you need to write a statement and take it to the medical and social examination, where you passed it. Then they will redirect him to the main bureau within three days, and within a month there will be a re-examination. You also have the right to conduct it by independent experts - doctors who are not related to medical and social expertise. If you again receive a refusal, then the last option to appeal against it is to appeal to the court.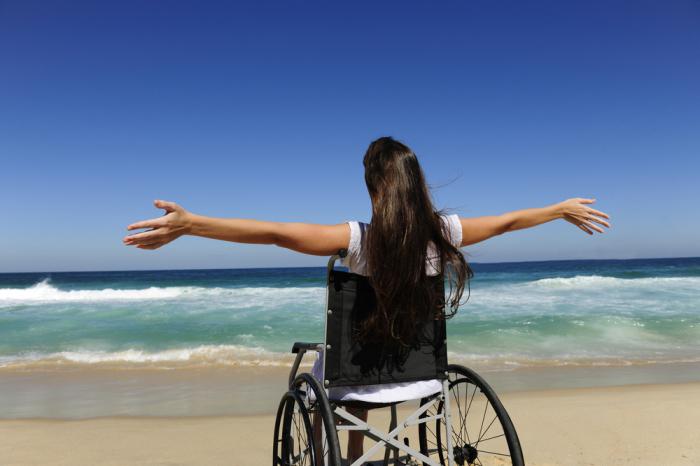 Re-examination
On establishing disability problems do not end there. Disabled people of group I are re-examined every two years, II and III - annually. In this case, the procedure will practically not differ from the first examination, that is, you will have to face the same problems. But those who received a disability due to irreversible morphological diseases, defects and dysfunction of body systems and organs are exempted from this.
In addition to the full package of documents that you have once collected, you will need an individual rehabilitation program and a certificate of disability.Get ready for re-examination as well as for the first examination. Although the disease or its effects remain, you can easily lose your disability.
How to get a disability in Ukraine? The whole process is exactly the same. This is largely due to the fact that the country was originally one. Therefore, if you are in the CIS countries, the procedure will differ little.
Groups
There are several groups of disabilities, depending on disability. The decision on the assignment of one or the other is made by the examination, while at the time of the re-examination it can be changed in any direction.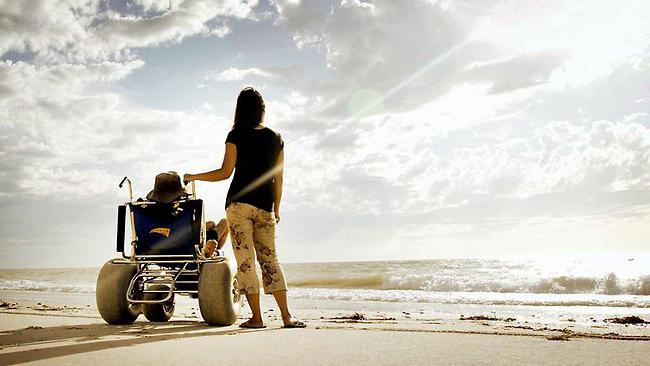 Registration of the 1st group
It will take a lot of strength to get a disability of group 1. How to make it? In general, everything is exactly the same, it just includes people with persistent, significantly expressed severity of functional disorders of the body due to illness, injury or a birth defect. They should lead to significant limitations in life, self-care and the need for constant care and supervision.
The first group relies only on those who are constantly dependent on other people to perform vital, social and everyday functions.
Registration of the 2nd group
How to apply for disability of group 2 and to whom is it entitled? These people are also with persistent and severe functional impairments in the body, but capable of self-care, although their capabilities are severely limited. They can have two or more diseases, or the effects of injuries, birth defects, which together lead to severe disability. The second group is also given to people with disabilities since childhood.
In these cases, it is possible to work in specially created conditions, with the organization of a special labor regime, for example, at home, with the delivery of the necessary raw materials, if necessary.
Registration of the 3rd group
It's time to tell about the disability of the 3 groups, how to arrange and in any case. It is also necessary to have persistent disorders in the body, but moderately severe. At the same time, performance is limited, social protection and help are needed. So, full-fledged labor activity is no longer possible, its volume is reduced by a quarter, qualification is reduced or lost altogether.
Design in different situations
It is worth knowing about the details of disability registration in different situations, with different diseases. Despite the similarity of the procedure, there will be some differences.
Vision disability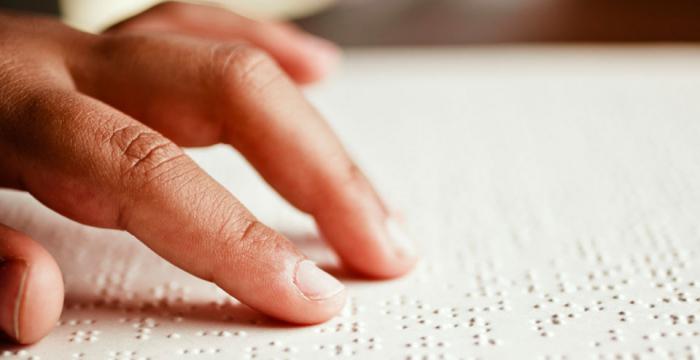 How to get a visual disability, are there any special features in this case? This is possible in the case of complete or partial loss of vision, which, of course, severely limits a person's life. In this case, the ophthalmologist during the examination will pay special attention to the eye, whose vision is better.
In the case of vision, eyes that are healthier, 0.1-0.3, are given a third disability group, since the disorder is considered moderate and not selecting opportunities for self-care. With the sharpness of 0.05-0.1, they can give the second group. And the first - with severe damage and disruption of the visual apparatus.
Despite the fact that the damage may concern only the vision, you have to go through all the specialists, pass a large number of tests and receive recommendations from your eye specialist on the establishment of a particular group of disabilities. During the examination you will be examined by their ophthalmologist.
Disability clearance after stroke
Disability after a stroke is a common occurrence associated with serious complications. It occurs in 80% of all cases, but of varying severity. This reason comes first.Unfortunately, only one in five can return to normal life. So how to get a disability after a stroke?
It is not assigned for the fact of the postponed situation, but because of the complications that have occurred, so pay special attention to the collection of tests and conclusions from doctors. All this can be done in the hospital when you are there after a stroke, or after a request addressed to the doctor, to identify you there. Since it is necessary to undergo a large number of examinations, then in no case do not refuse hospitalization, you will need strength more than once.
Disability is assigned if the brain has not fully recovered, there are disturbances in speech, movement, and other functions. Unfortunately, the re-examination will need to take place regularly, without fail.
Disability getting by pensioners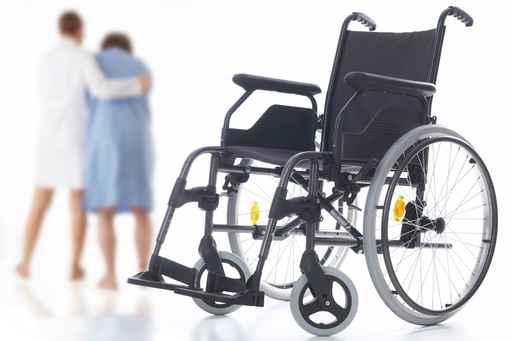 How to make a disability pensioner? After all, the fact of receiving one pension is added to the usual problems, which means that the state will not want to pay even more. But people with disabilities of any age need to buy medicines, receive the necessary care, and so on. And all this against the background of a general deterioration of health.However, the procedure is no different. Unless it is worth mentioning the possibility of examination at home, in a hospital or in a nursing home.
Consider that no age is a reason for disability. When it is received and in this situation, it will be necessary to undergo a re-examination annually, or once every two years. And the pension received due to age should not change.
Do not forget that you can call the local doctor to your home or take care of registration during the hospitalization. Also find out if it is possible for your daughter, sister or other representative to take over the documents. In the case of a serious illness, it is necessary.
Disability clearance for bed patients
So, it seems that everything is already clear, but how to formalize the disability of a bed patient? After all, he will not be able to come either for testing, or for paperwork, or for the examination itself. It will be even more difficult, but quite real. To begin with, the representative of the patient must go to the district doctor and get a special form to be filled in by other specialists. If there are no complaints to any doctor, then you just need to approach him to get the inscription "no complaints". If there is - the district or head will call a specialist at home.
If you have questions, contact your doctor for medical advice. examination, which is usually one to two or three clinics, and learn from him the details of how to apply for a disability. It is not necessary for a bed patient to come to the commission, she will have to come to the house (it is possible that she will pass in absentia, without you).
There is a second option - to go to the hospital and pass all examinations there.
We make out disability to the child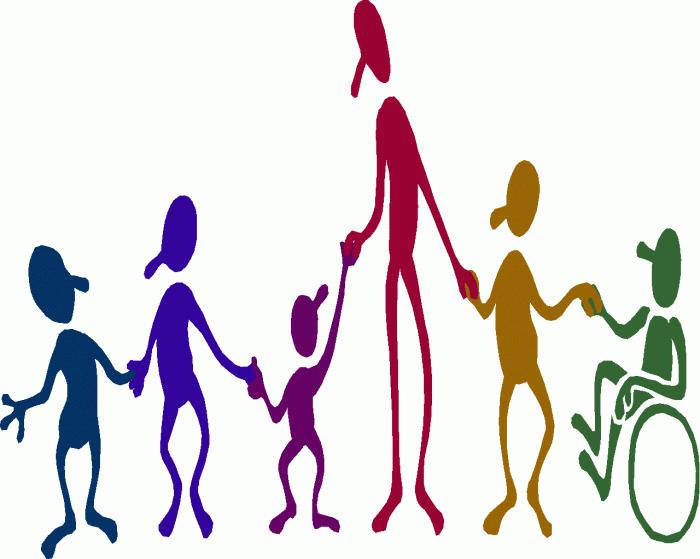 Many parents are concerned about the question "how to formalize a child's disability and whether it should be done." Considering that removing it is a short process, and often this happens without your desire, the answer is unequivocal - it is worth it. This does not hurt the child in the future, but the money will be useful to improve the quality of his life. Therefore, if there is evidence, contact your pediatrician first, and then the specialist of the desired profile. Disability can be established for a year, two or up to 18 years. At the same time, the category "disabled child" is assigned.
Benefits will be given not only to the child, but also to the mother, for example, shorter working hours, additional leave, as well as early retirement. It depends on the assigned group.For registration, in addition to the documents that adults collect, you will need a statement from the parents, a certificate of registration, a passport of the parent who will deal with the registration, and a birth certificate of the child.
Yes, this process is long and rather difficult. But for most people, the pension will not be superfluous, so collect all your patience and get down to business. Now you know how to apply for a disability, and tips that you need to remember to get the desired result. Do not waste time, and so it will take quite a lot, especially in the case when you do not immediately get what you want. The sooner you collect all the documents and pass the examinations, the sooner you can afford to buy medicines better, get benefits and even go to rest and heal in a sanatorium.
Related news
Tips for disability image, picture, imagery