Wonderful recipe: broccoli for every taste
The benefits of broccoli
Broccoli has a lot of fiber and vitamins in cabbage. In addition, it is considered a dietary product, as it is low-calorie. In addition, cabbage rarely causes an allergic reaction, it is recommended as the first complementary food for babies. Even if you have never cooked this vegetable - do not be afraid! Take the simplest recipe - broccoli goes well with many products and is easy to prepare.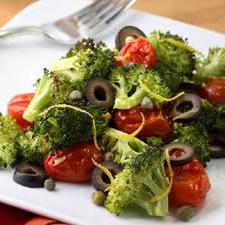 Breaded Broccoli
Let's start with the simplest dish. If you take this recipe, cabbage will come out crispy and juicy. It is perfect as an independent dish, and as a side dish for meat or fish. Broccoli disassembled into inflorescences, boil in water (you can add lemon juice to keep the color). Cook almost until ready, then pour out the water. Spread the inflorescences on a baking sheet, sprinkle with breadcrumbs on top. You can do otherwise - put boiled broccoli in a deep bowl, pour the breadcrumbs and shake, stirring.Bake for about twenty minutes in the oven until golden brown. You can, of course, go a more complicated way - dip each inflorescence in an egg, then in breadcrumbs, then bake in the oven or fry in a pan in vegetable oil. But the oven option is more useful and less energy consuming.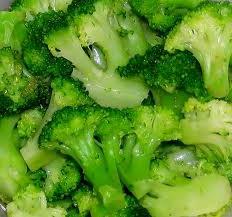 Broccoli with chicken
Broccoli cabbage is perfectly combined with chicken meat: it goes into the soup, into the second, and even into the salad! Here is a broccoli recipe with cream sauce. To cook broccoli, boil for ten minutes, boil chicken fillets separately, cut into cubes. Onions or green onions cut into rings. Lay out the layers of chicken, cabbage, onions. Sprinkle with cheese on top, pour cream (do not forget to salt each layer). Bake for thirty minutes at 180 degrees.
Broccoli Casserole Recipe
Broccoli inflorescence boil in water for 10 minutes, drain the water. We spread cabbage into a heat-resistant form, add diced ham or sausage to it. Mix four eggs with 200 ml of cream, add grated cheese, add some salt, pour broccoli with ham with this mixture, bake for half an hour.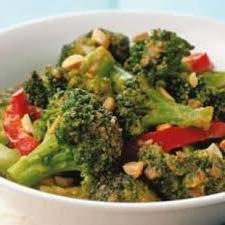 Broccoli soup recipe
If we are talking about the dishes from this vegetable, then you can not ignore such a fertile topic as soups. They are especially fond of losing weight and moms of small children. Broccoli soup cooked from cabbage is not only tasty and healthy, but also low-calorie (unless, of course, you put vegetable in meat broth). It is easy to boil such soups, it is enough to put any vegetables in boiling water - potatoes, carrots, zucchini, cauliflower or white cabbage and, of course, broccoli. Cooked this dish quickly. Often broccoli is boiled puree soups, its delicate and soft structure is perfectly suited for wiped first courses.
The easiest
If you are a supporter of the natural taste of vegetables, you can otherwise cook broccoli. The recipe is utterly simple. Boil inflorescences on steam or in boiling water - and serve to the table. You can pour the butter or make a simple gravy: in the same butter fry a few tablespoons of breadcrumbs.
Related news
Wonderful recipe: broccoli for every taste image, picture, imagery